Reuse Pickle/Jam Jars for this Glass Jar DIY Project

We all have the tendency to collect jam/pickle jars and never use them. I plead guilty to this crime as well :p. Then one fine day as I was removing my makeup, I realized I had no place to store the cotton balls. That's when it hit me!
What if I made Vanity Jars using the jars I collected. And this gave birth to my Glass Jar DIY project. Check out the fun and easy steps below!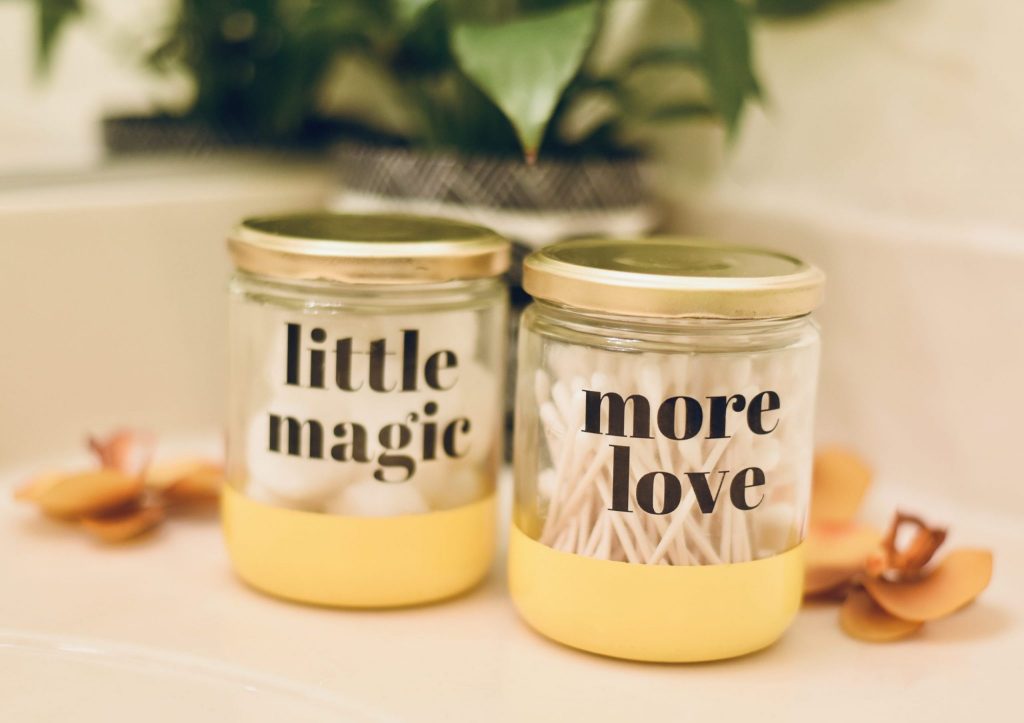 What you need?
Jars, Yellow Spray Paint, Brass Spray Paint (optional)
For the Quotes Label: Water, Printed Labels, Marker, Scissors, Bowl, and Transparent Adhesive Tape
How to make this?
Step 1: Remove Pickle Jar Label
Fill a pot with water (about 3/4) and place it on your stove. Carefully place the jars in the pot and turn the burner on high. Sprinkle some baking soda in the water. Wait for about 5-7 minutes till the water is warm and then turn off the burner. Let the jars sit in the warm water for 20 minutes. Carefully remove the jars from the water and use a scrubber to cleanly remove the label. Pat dry the jars.

Step 2: Spray Paint the Jars (optional)
You can spray paint the jar and the lid to add a little accent. For the jar, use masking tape to cover the areas you don't want the paint on. Place the jar on a plastic sheet and spray paint the jar yellow.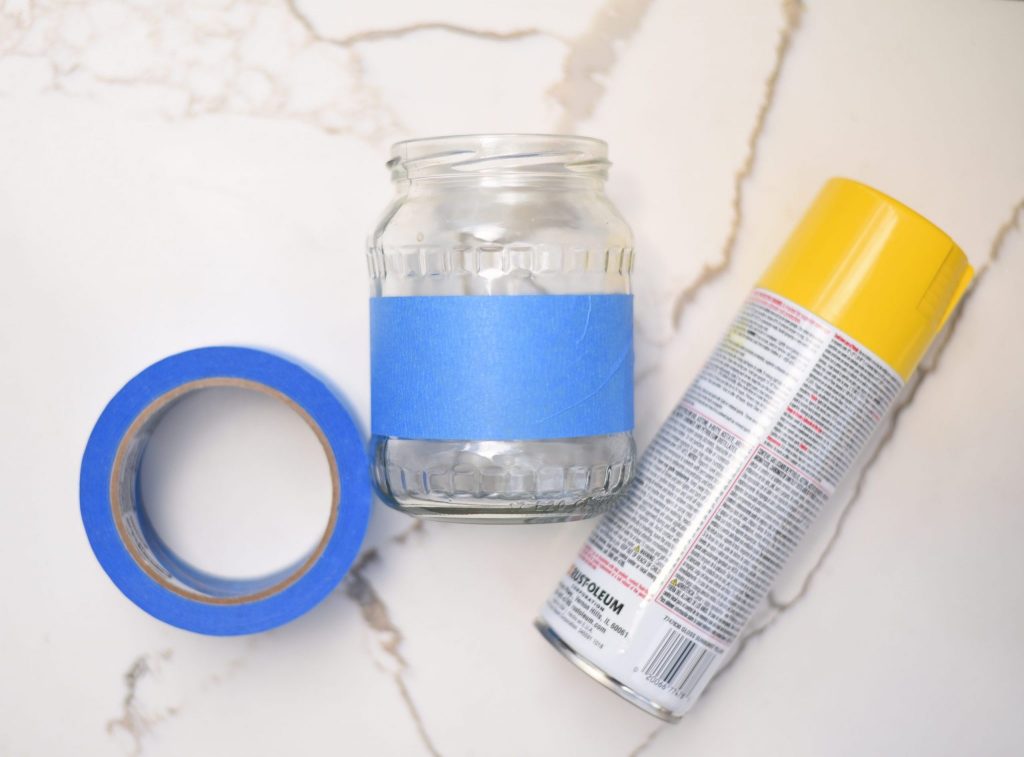 For the lid, place the lid on the plastic sheet and spray paint the lid golden.

Let the lid and the jar dry for 24 – 48 hours. You can begin making the quote labels after your jars are dry.
Step 3: Make Quotes Label
First, you need to type your quotes on Word and print them. Cut out your printed quotes.

Take a clear packing tape and place it over your word. With a credit card or the back of a marker, rub hard on the alphabets. This is to ensure the ink sticks to the tape.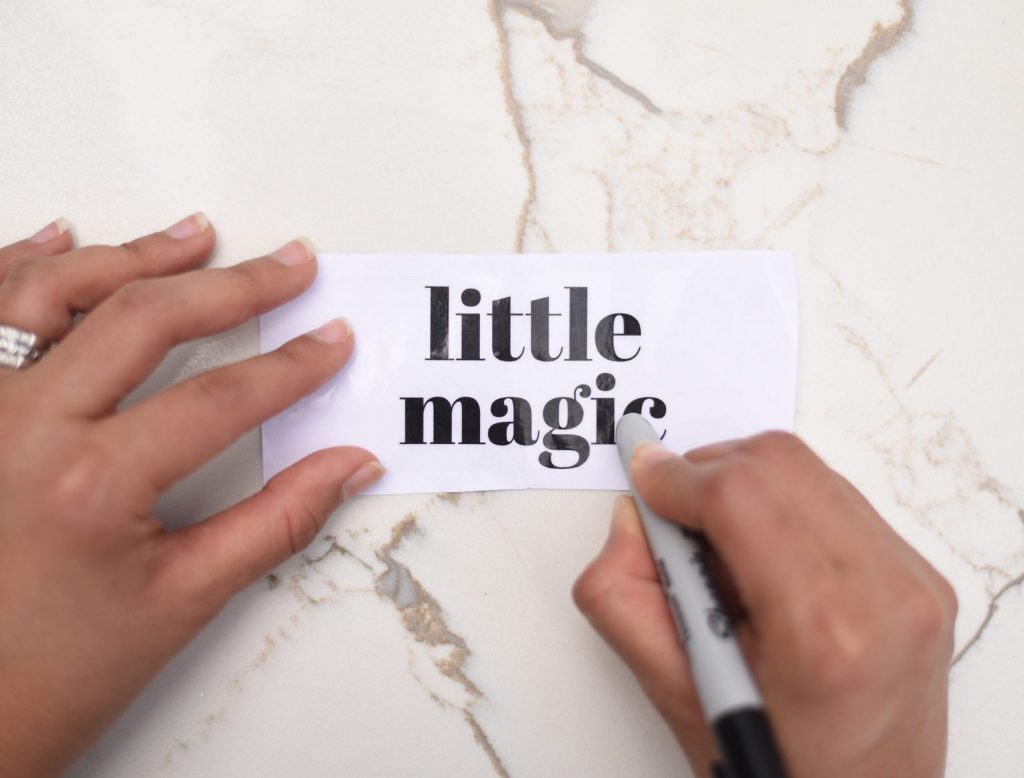 Now drop the label into a bowl of water. Let the label sit in the water for 1 minute to loosen the paper. Once the label is soaked, begin to rub the paper off from the tape. You'll be left with just the text!
Let the label dry completely. The tape will go back to its normal sticky state. Stick the Quotes label to the jar.
Your jars are ready. Add cotton or cotton swabs in the jar.