I bought this wardrobe from Ikea years ago to hang my winter coats and believe me it was love at first sight. Over the time I grew out of that love haha. I got bored of how it looked since it was too plain and lacked character. Checkout this super cool 😎 Brimnes Wardrobe Hack where you can upgrade your wardrobe by using just Masking Tape and Spray Paint.
That's right! It was that easy. And here's the best part *drum rolls*, it only costed me $10 to do this. No kidding!
I transformed this simple piece of furniture into an accent piece within minutes and you can do it too.
Loved this Brimnes Wardrobe Hack ❤️ ? Follow the instructions below to upgrade your Wardrobe today!
What you need?
You can click the items above to purchase them online.
How to upgrade with Brimnes Wardrobe Hack?
Step 1: Move Mirror to the Right
We need to move the mirror door to the right so that the design we will be adding to the panel appears to have continuity. Unscrew the mirror door and the door on the right. Swap their positions and screw the doors.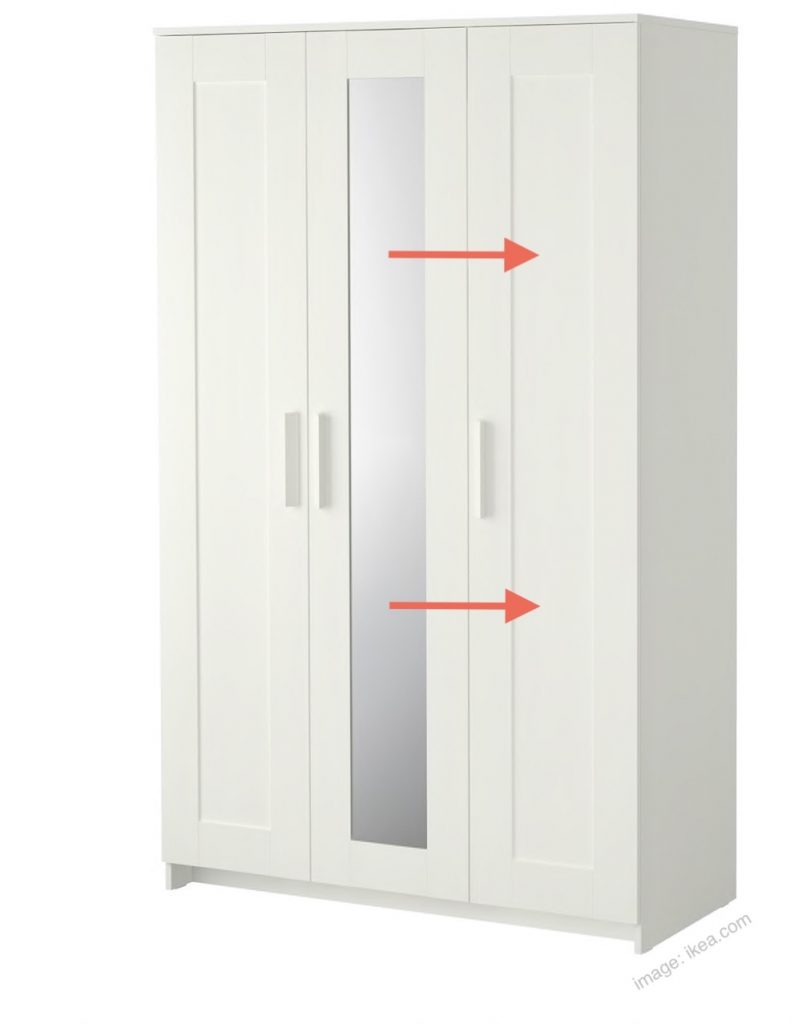 Step 2: Add Geometric Pattern to the Panel
Use black masking tape and begin forming lines in the door panel. It can be any geometric pattern you like; zig-zag lines, diamond shape or triangles. Add pattern to the panels on both doors.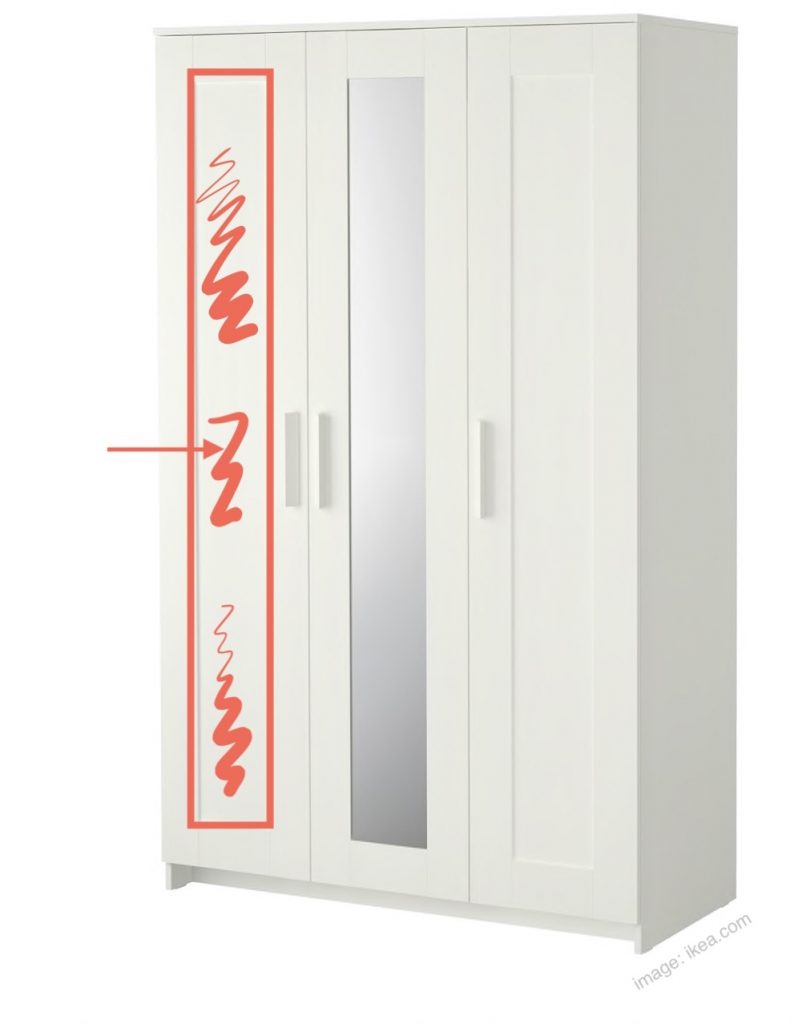 Step 3: Spray Paint the Handles
Unscrew the handles from the door and wipe them clean. Make sure there are no dust particles on the handles. Place the handles on a plastic sheet and begin spray painting the handles. Once you are done, let the handles dry for 24 – 48 hours. When they are dry, screw them back to the doors.

Voilà! Your accent furniture is now ready.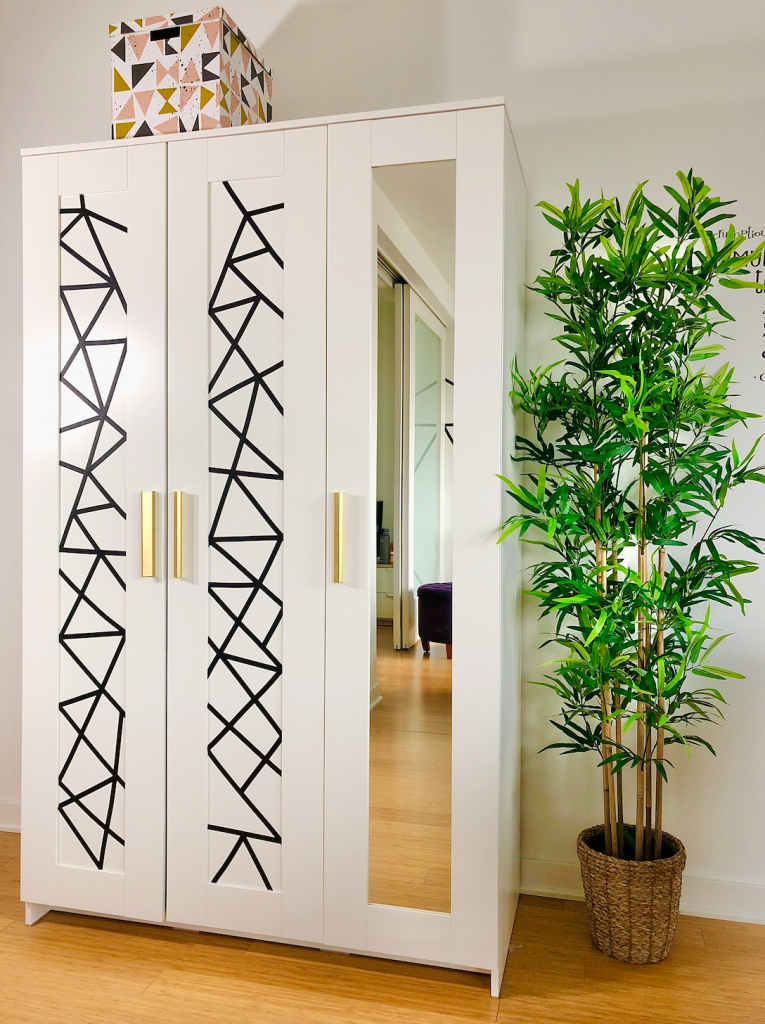 Need to place storage bin/basket on your wardrobe? You can make them at home 😍. Checkout our Storage Basket post.