Need some extra storage for your space but want it to look chic and classy? This DIY Storage Basket project is for you. It was made using things I bought at Dollar Tree and it only costed me $4 to make it.
This Storage Basket is perfect for storing everything from craft supplies to laundry items and toiletries, and can be tucked away when not in use.
What you need?
The Dollar Tree links are for reference because they are 'buy by case only' links. I would recommend going to the store since you only need 1 and not the case.
How to make these DIY Storage Basket?
Step 1: Stick Jute/Manila Rope
Start from the bottom, apply glue using a glue gun.

Stick the rope to the basket. Press hard for 20-30 seconds on the rope else it might not stick properly. Glue the first and second rope lines well for better grip.

Keep wrapping rope around the basket. Glue in between so the rope stays in place. Keep doing this until you reach the top / desired level.

Once you reach the desired level, cut the remaining part of the rope.

Stick the other end of the rope again to the basket. Remember to apply pressure on the rope for 20 to 30 seconds.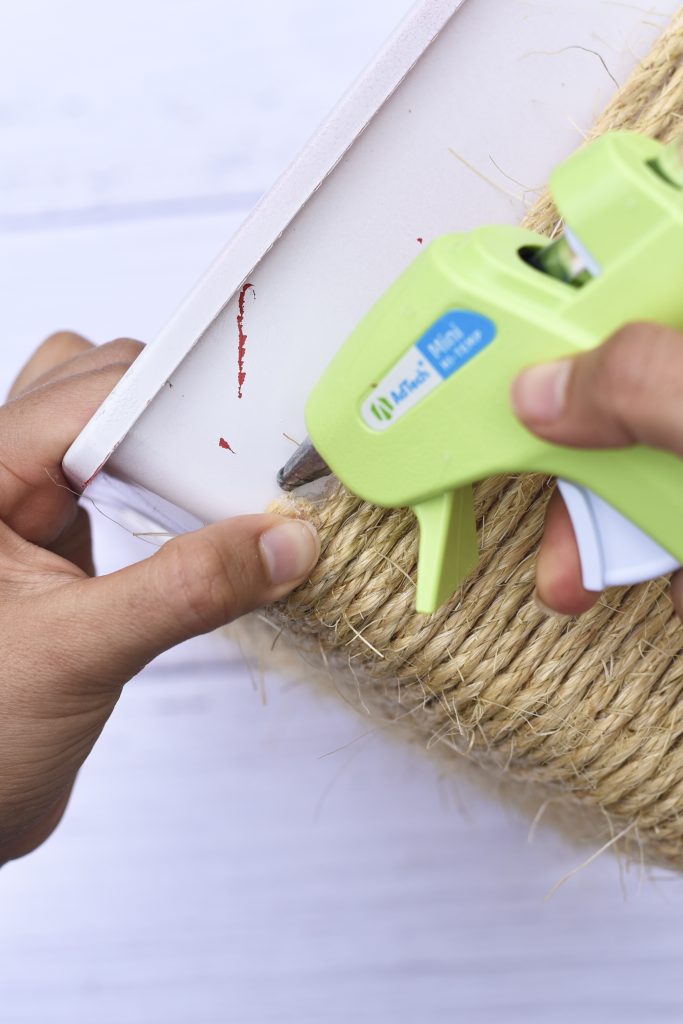 Step 2: Add the Pillow Case/White Cloth
I have used pillow case to avoid the hassle of stitching cloth. I bought it at Dollar Tree. If you are comfortable with stitching and have pieces of white cloth lying around – it would save you the trip to the Dollar Store.
Invert the pillow case and insert it into the basket. The stitched side should be inside the basket.

Now fold the outer edges of the pillow case over the basket and stick them to the basket.