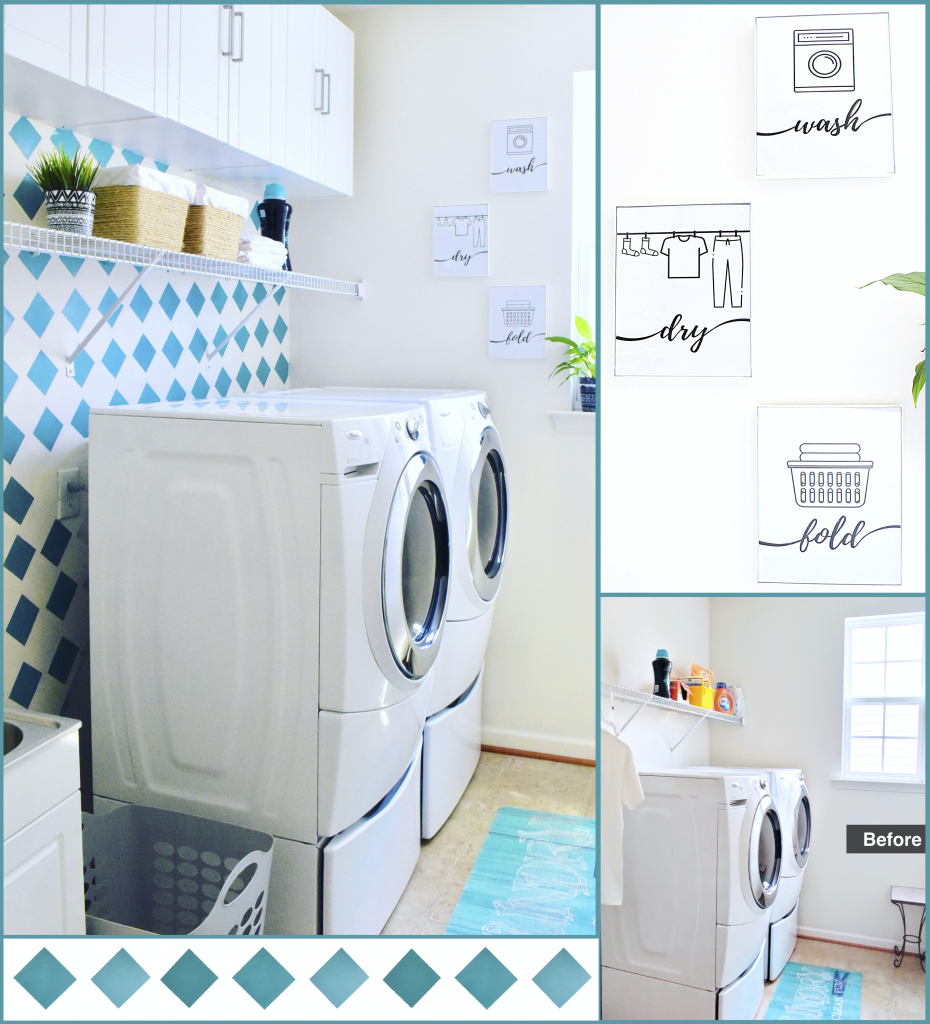 Nobody enjoys doing Laundry 🧺 😪 ! It doesn't mean you can't make the process less annoying. A simple way of doing this is by improving the aesthetics of the space. You don't have to spend crazy amount of money 💰 to make your laundry room beautiful. You can start by making small changes like painting the cabinets or walls.
Checkout these Budget-friendly and Easy DIY Laundry Room Ideas!
1. Paint the Wall or use Wallpaper
Inject your laundry room with bright hues and personality by painting the walls or adding a wallpaper. Look for easy-to-clean semigloss paint or wallpapers for your laundry room.
I decided on doing Diamond shape/Lattice Wall Art in my Laundry Room. All you need is painters tape and some paint. You can use leftover paint from other projects 😁
Get the tutorial for Diamond Tape Wall Art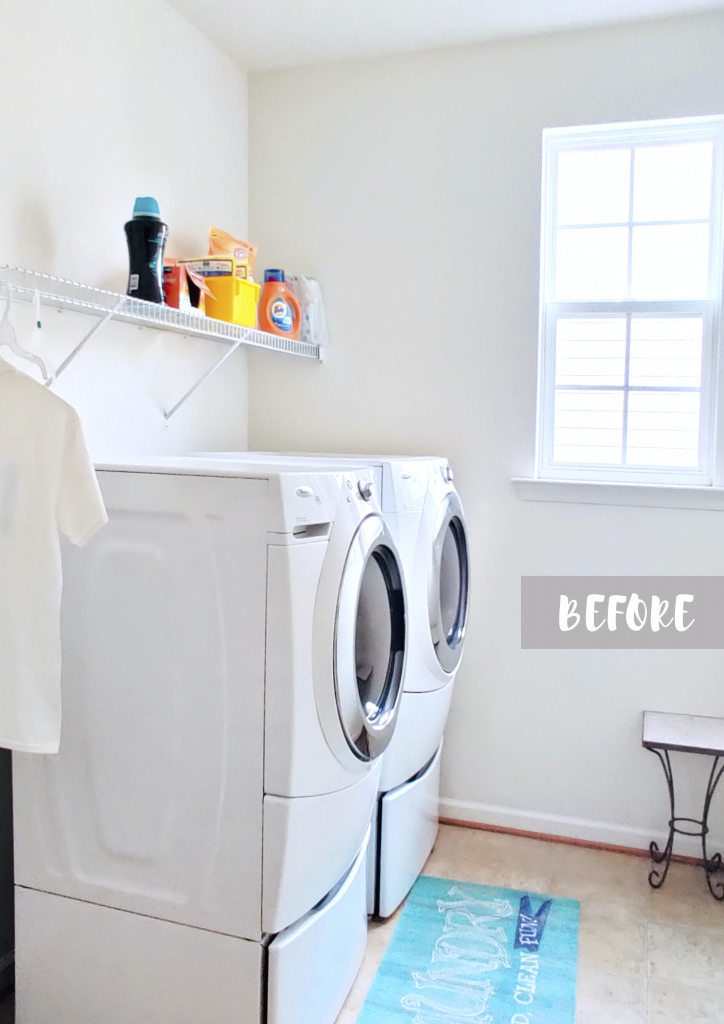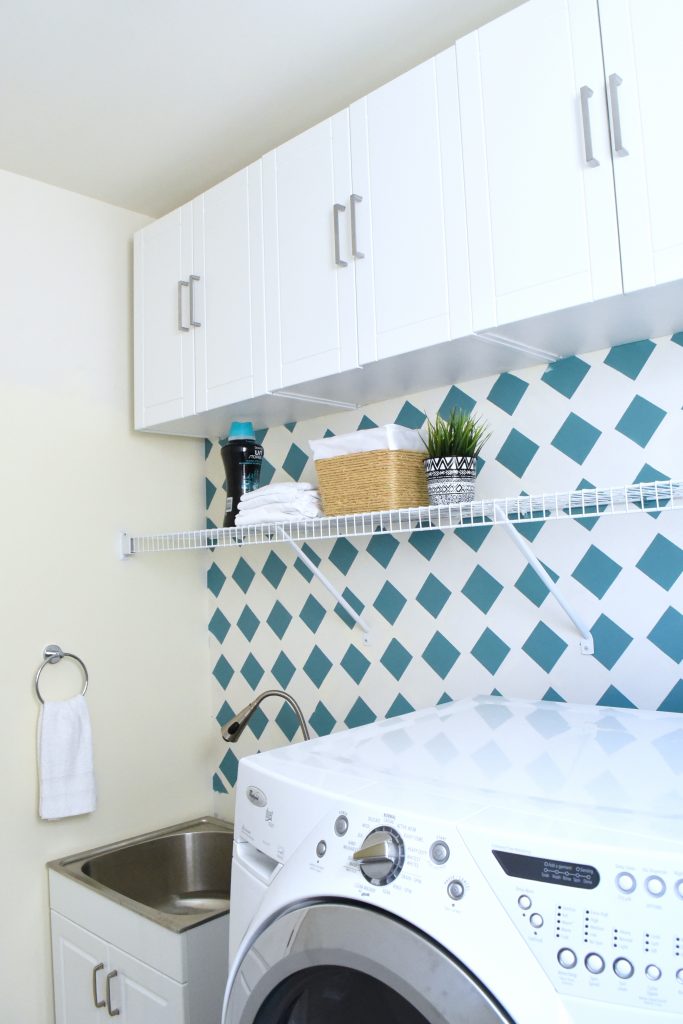 2. Redecorate/ Reorganize the Space
Add more storage space by using scrap wood to build shelves. I recently remodeled my kitchen and managed to reuse the kitchen cabinets in the laundry room. I repainted my old brown kitchen cabinets to white.
Make your own storage baskets. I made mine by using things I bought at Dollar tree.
Get the tutorial for DIY Storage Bins/Baskets


Add decorating elements like Laundry Quotes Canvas, indoor plants to make the space feel alive.
I designed my own Laundry Quotes Canvas. You can download it for free by clicking the 'Download' button below.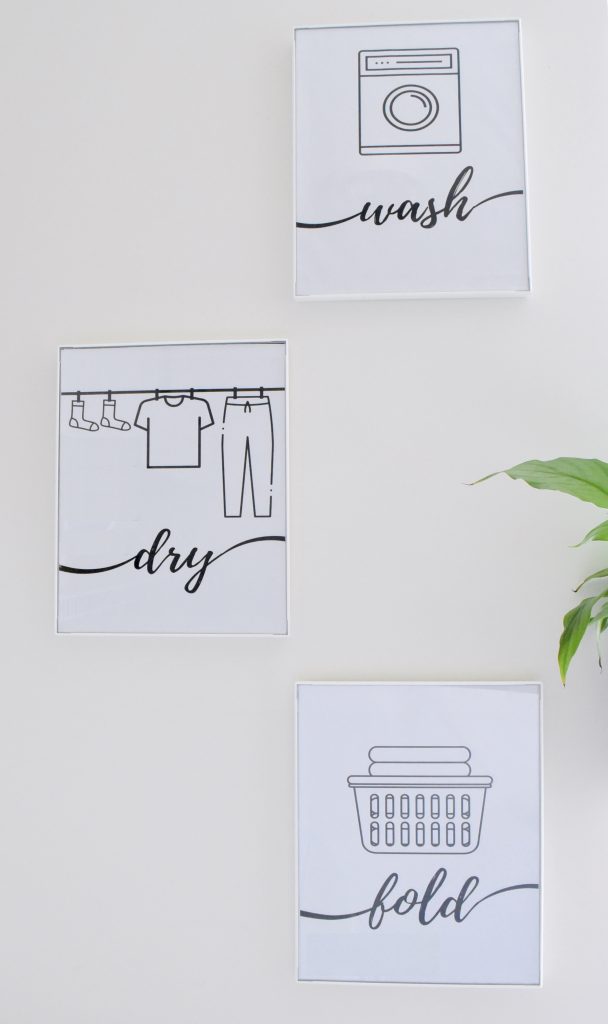 Checkout these other cool DIY Laundry Room Ideas
🧺 Stacked to Flat with Extra Storage

Source: gatherandflourish.com
🧺 Brighten up that Laundry Room Wall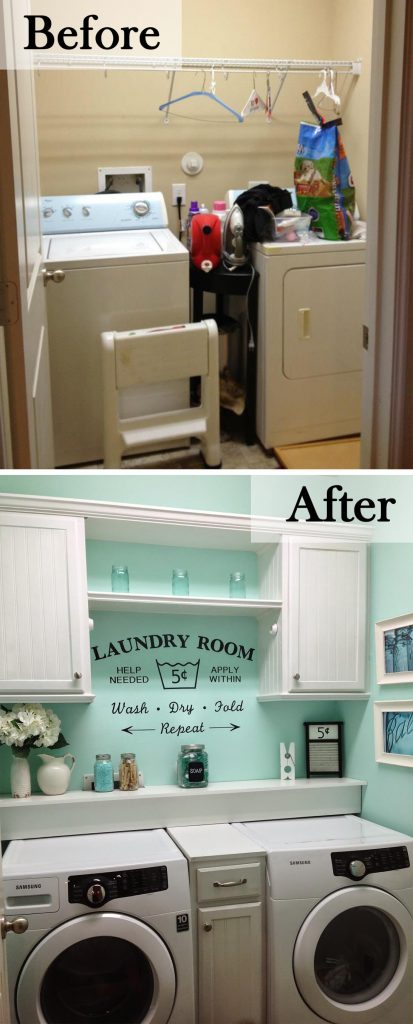 Source: wallsunderconstruction.blogspot.com
🧺 Pretty Chic and Organized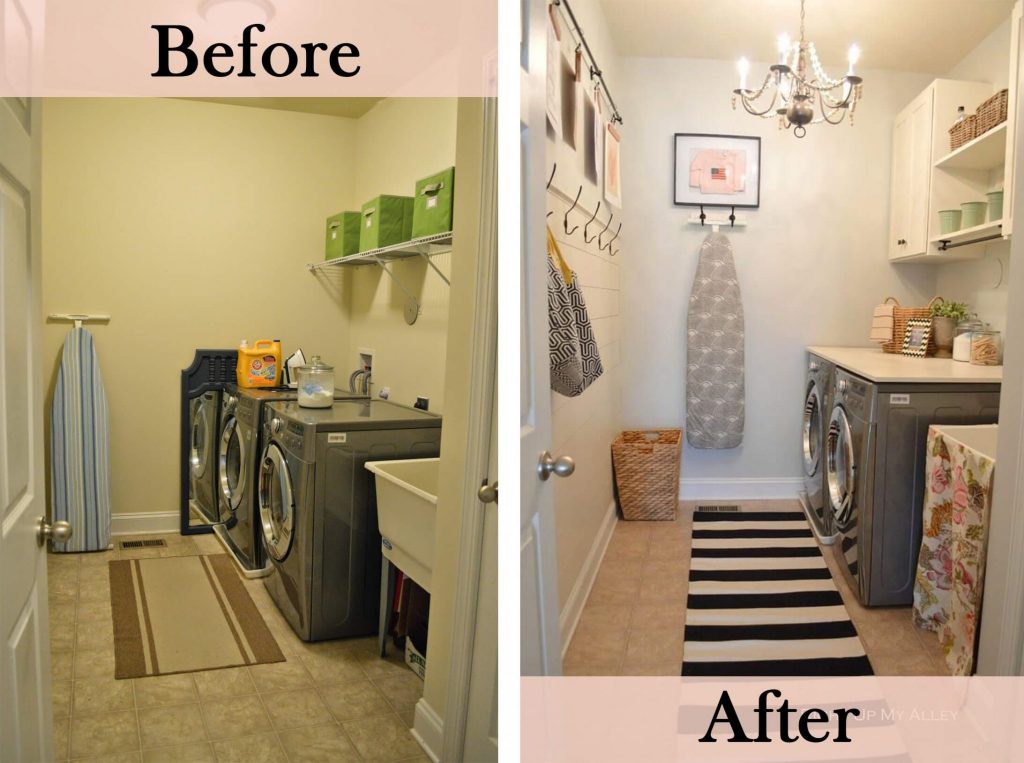 Source: rightupmy-alley.blogspot.com
🧺 Updated Flooring and Add a Colorful Door

Source: classyclutter.net
🧺 White and Wood Upgrade

Source: vintagerevivals.com
🧺 White and Black Upgrade

Source: emersongreydesigns.com
🧺 Stacked, Organized and Clean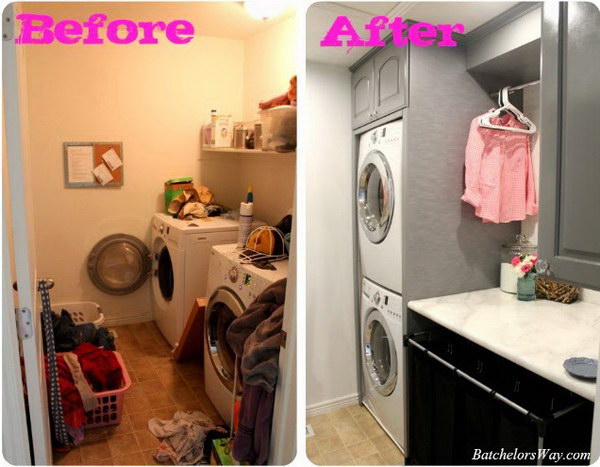 Source: batchelorsway.com
🧺 Add Baskets and Plants to Jazz Up
Source: thriftyandchic.com